Rick Lonigro joined SMS as CFO and member of the SMS Business Development Group in 2006. Rick provides financial leadership and oversight for all aspects of SMS. In doing so, he works directly with the SMS team in planning, pricing and structuring SMS services to help meet our customers specific needs. He was instrumental in establishing and is committed to maintaining the SMS employee-owned culture and providing the SMS Difference on a daily basis.
Rick is a CPA and holds a Bachelor of Science Degree in Accounting from Edgewood College. He is a member of the Edgewood College athletic hall of fame and received the Distinguished Recent Alumnus Award for Exceptional Achievement in 2000. Rick came to SMS with 13+ years of public accounting experience including 12 years with Grant Thornton, a national public accounting firm, and 2 years of executive experience at Wisconsin Physicians Services, a large health insurer in Wisconsin. He brought a broad range of financial, consulting, management, leadership and customer service experience to SMS which has served as a catalyst in helping the SMS team provide creative solutions to SMS customers for over a decade.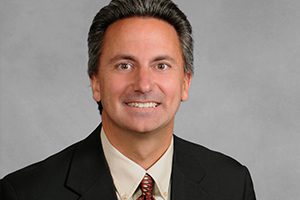 Find out more about how Shared Medical Services can help better serve your patients by bringing world-class diagnostic imaging to your facility.