Bemidji, MN (northern Minnesota) 1979: Joe Arington was managing four small companies, all under common ownership. The companies included mobile Nuclear Medicine services, mobile Ultra Sound services, a mobile coach manufacturing company, and even a catalog sales company. The companies had clientèle throughout Iowa, Minnesota, North Dakota, South Dakota, and Wisconsin.
In 1981, the owners decided to split up the territory to be more successful in each of the market places. Mr. Arington took on Minnesota, South Dakota, and Wisconsin. He started working with a hospital cooperative outside of Madison, Wisconsin to manage two CT systems in southern Wisconsin and southeast South Dakota. Constantly on the road between Minnesota, South Dakota, and Wisconsin, Mr. Arington started Shared Medical Services (SMS) literally out of the back of his station wagon.
Traveling from hospital to hospital, Mr. Arington began selling SMS, a shared services concept which enabled health care facilities to choose the imaging and service solutions that best met the facilities' needs without the capital-intensive investments in equipment and staff required to implement these solutions. In this way, customers across the country "share" benefits from our advanced network fleet, skilled technologists, and corporate support.
With the shared services concept, Mr. Arington continued to grow the business by adding more and more CT systems and expanding from the original territory to as far west as eastern Montana. At one time, a scanner was traveling from La Crosse, Wisconsin to eastern Montana, (over 900 miles one-way) to offer state-of-the-art equipment to health care facilities that couldn't afford to purchase their own.
In 1984, with the majority of the business around the Wisconsin area, Mr. Arington decided to move to Madison, Wisconsin. With business doing well, additional help was needed, so he hired two CT technologists, an accountant, and one administrative assistant. Those same two CT technologists, Jaime Schulz and Whitt Case moved up the ladder to Regional Vice Presidents and worked for over 25 years with the company.
Mr. Arington has always kept Shared Medical Services on the cutting edge of technology. From CT to MRI he made sure that SMS continued to be a leader in providing diagnostic imaging systems to health care facilities. In 1987, he saw a need for mobile MRI and not long after, added Bone Densitometry. With continued growth of clientèle and technology, Mr. Arington worked hard to keep state-of-the-art technology on the road, following the lead of technology, as CT added slices and MRI went from 0.5 to 1.0. He continued to keep pace with improving technology to make sure his clientèle had state-of-the-art equipment for their patients.
Advancing diagnostic imaging technology keeps SMS growing in leaps and bounds. Mr. Arington took SMS from the back of a station wagon to a very successful family business. In 1987, Mr. Arington noticed interest from his daughter Lisa in becoming part of the family business. From then on Lisa began learning the business from every angle, experiencing a true grass root perspective of the business. After her success in every facet of the company, from administrative management, sales and marketing, to field operations management, she stepped in as President. Mr. Arington worked side-by-side with Lisa to make her transition as President seamless. Mr. Arington currently sits on the SMS Board of Directors and continues to be an important part of Shared Medical Services.
Over several years, the Arington family looked at the succession plan of the company; where it came from and where it was going. The family decided it was in the best interest of the company and its employees to transition SMS into an Employee Stock Ownership Plan (ESOP). In 2012, SMS became an official employee owned company.
Lisa Arington and Greg Glesinger continue to lead the company as Co-CEOs and business continues to thrive.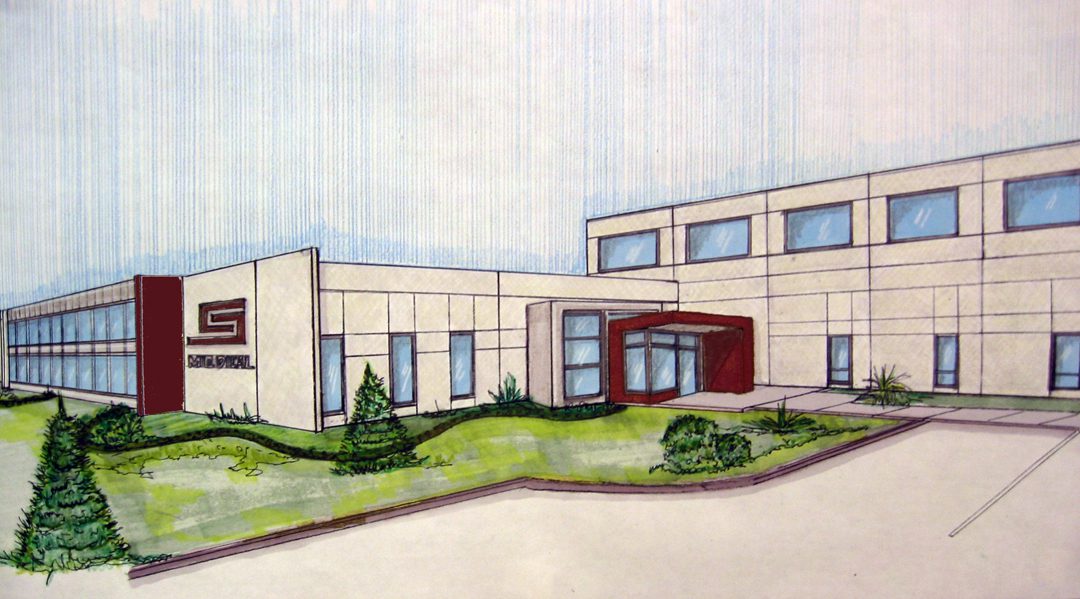 Find out more about how Shared Medical Services can help better serve your patients by bringing world-class diagnostic imaging to your facility.