Randy Duncan began his career with Shared Medical Services ("SMS") in 1994. Randy started at SMS as an MRI Technologist and has since held positions including Regional Operations Manager – where he managed multiple MRI systems and teams throughout the Midwest, Account Manager – where he worked directly with customers at all levels to develop and maintain their imaging services and, now, Regional Vice President. In addition to his 20+ years of experience in different areas of the company, Randy is ARRT and MRI Board Certified. He is also a member of the SMS Business Development Group.
Throughout his tenure, Randy has been instrumental in the expansion of PET/CT services across the Midwest. He has also had the opportunity to work with a wide variety of health care facilities, from rural health hospitals to large health care organizations and clinics, exposing him to a diverse range of challenges and solutions. Randy believes his vast exposure in this niche market has been instrumental to his success.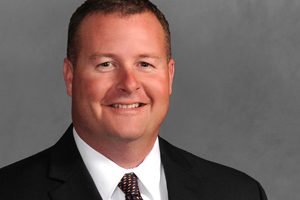 Find out more about how Shared Medical Services can help better serve your patients by bringing world-class diagnostic imaging to your facility.