Maureen Kenney joined SMS in July 2002 and currently holds the position of President of Shared Medical Services. Her previous roles at SMS include Regional Director of PET/CT, Regional Vice President, Great Lakes Region (PET/CT & Mammography), then Vice President of Sales followed by Vice President. Maureen has served on the SMS Business Development Group since 2006.

Maureen is responsible for providing oversight of all aspects of the business. Maureen came to SMS from GE Healthcare, where she held various management positions within GE's Field Service Division. She holds a Bachelor of Science degree in Business from the University of Phoenix. Maureen has an entrepreneurial spirit that drives creativity and discipline resulting in innovation and a steady stream of solutions to customer needs. She is strongly committed to SMS's employee-owned culture and the sense of caring it brings in the form of high productivity, expert resources, excellent customer service, and delivering on promises; all benefits to SMS team members and customers.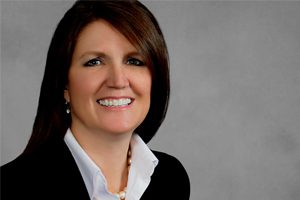 Find out more about how Shared Medical Services can help better serve your patients by bringing world-class diagnostic imaging to your facility.