Jennifer Robinson began her career at SMS in 2012 as Director of Sales in the Great Lakes Region. She has been instrumental in expanding SMS' customer base in the Northeast. Jennifer currently holds the position of Regional Vice President in which she leads the sales, marketing, operations, customer service and overall business development efforts within the Great Lakes Region. She is also a member of the SMS Business Development Group.
Jennifer has a proven track record for translating complex customer challenges into successful solutions whether she's working with independent health care facilities or large IDN's. With over 15 years of experience in the medical imaging industry and a Bachelor's degree from the University of Wisconsin – Madison, she is committed to delivering the SMS difference by providing superior service and solutions to SMS' customers.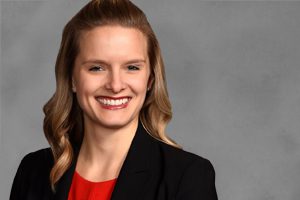 Find out more about how Shared Medical Services can help better serve your patients by bringing world-class diagnostic imaging to your facility.